IT-Služby
Máte špecifické problémy v oblasti IT?
Potrebujete zefektívniť repetetívne firemné procesy?
Nedostačujú Vám už hotové softvérové aplikácie?
V takom prípade Vám môžme ponúknuť vytvorenie softvérovej aplikácie na mieru.
Prečo by ste si mali vybrať práve nás?
Predstavte si, že je to práve vaša stránka, co presvedčila osobu na druhej strane obrazovky, že potrebuje vaše služby.
Predbehli ste konkurenciu, upútali ste pozornosť, odpovedali na všetky otázky, presvedčili o vašich výhodách a získali dalšieho spokojného zákazníka.
Pamätajte, že web je viac ako len pekný dizajn, interaktívne prvky a krásny text. Je to i silný predajný nástroj, ktorý každodenne generuje nepretržitý tok zákazníkov i bez vašej účasti.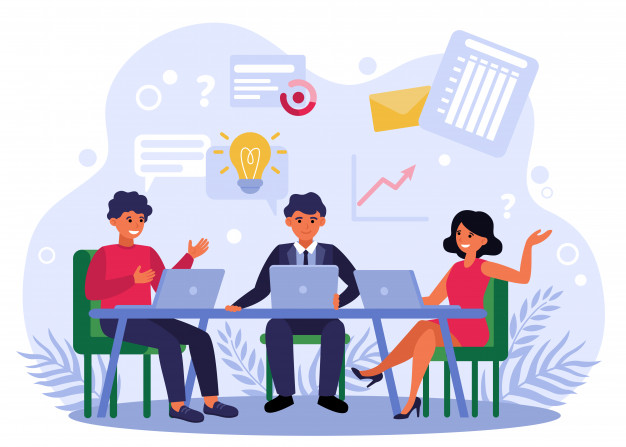 Automatizovaný zber a spracovanie údajov
Aplikačná podpora pre zákazníkov
Spracovanie elektronických dokumentov
Nechajte si vypracovať cenovú ponuku u našich profesionálov.
Vytvorenie Vášho projektu krom za krokom
Určenie cieľov
Určíte si Vaše požiadavky a my sa Vám vzápätí ozveme ohľadom ich realizácie
Technické zadanie
Náš manažér vás bude kontaktovať pre objasnenie podrobností a vypracovanie konkrétneho technického plánu.
Preskúmanie Vášho odboru
Urobíme základnú analýzu odboru a ponúkneme vám akčný plán na schválenie.
Začiatok práce
Začneme vytvárať technický a dizajnový návrh a štruktúru projektu
Úpravy
Každú fázu našej práce môžete prehladne sledovať a zmeny s nami koordinovať.
Konečné úpravy
Vyhodnotíte konečnú verziu projektu a navrhnete posledné zmeny.
Dokončenie projektu
Spustíme projekt a budeme poskytovať bezplatnú nepřetržitú podporu po dobu jedného roka.
Všetky práce jsou realizované v lehote udanej v zmluve. Získate 100% hotový projekt včas – v deň presne stanovený a predpísaný v zmluve.
Platba prebieha v dvoch fázach: 50% pred zahájením práce na webe a 50% pred jeho odovzdaním.
Tak ako ste sa rozhodli?​
Zanechajte nám svoj e-mail a náš manažér vás do 24 hodín kontaktuje, aby objasnil podrobnosti a začal pracovať na vašom projekte!